You can submit a high resolution PDF or JPEG to size. We can design it for you at a nominal rate.
Perfect for a trade show, point-of-sale display, college fair or community fundraiser. The compact display can easily travel from event to event and be stored in a convenient canvas carrying bag with strap. This is a high-quality printed synthetic material that is made out of a black-out material. Free Shipping
Budget Retractable Banner Stands
A sleek, Lightweight Retractable Banner stand you can display your custom message in seconds at any event or venue. Featuring a durable aluminum stand with a user-friendly retractable mechanism, the banner simply pulls up from the base of the unit and connects to a vertical support bar to showcase Mosquito Style.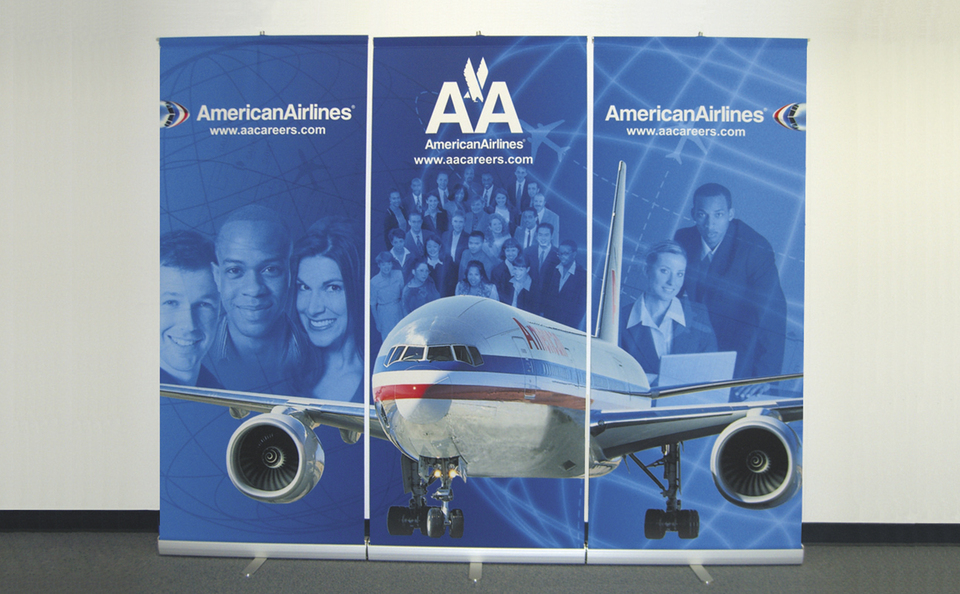 Premium Retractable Banner Stands
A sturdy Heavy Duty Aluminum base and innovative retractable design allow you to showcase your custom message in no time with our Premium Heavy duty Retractable Banner Stand Orient Style.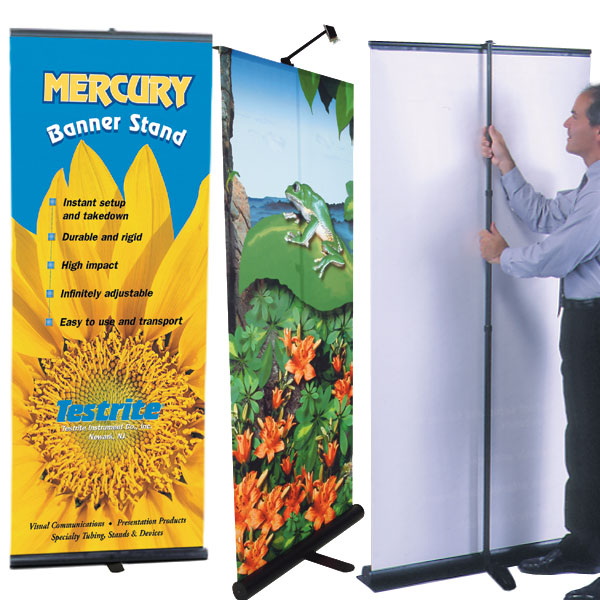 Our Retractable Banners are Made On an Individual Basis and Are Not Mass Produced. They Are Extremely Durable. Our Banners Are Made Using Superior Quality Material To Insure A Long Lasting Product.