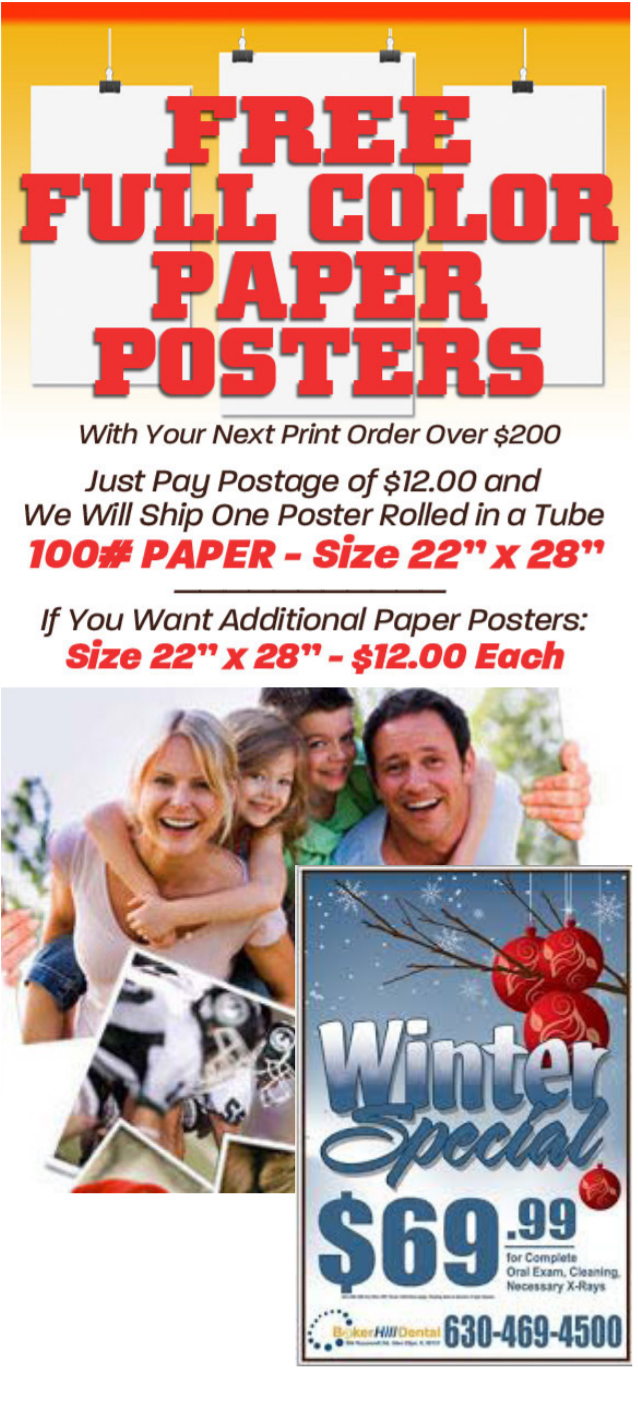 One Of The Most Versatile Print Products In The World. POSTERS Have Served Every Purpose Imaginable, From a Business Promotion Message To Just Plain Looking Cool. Whether You're Decorating Homes Or Offices Or Branding Your Business at An industry tradeshow Or Displaying A New Product
You Can Design The Poster or We can Have Our Graphic Designers Do A Layout For You at Additional Cost
We Have Suggested Sizes Below and of Course We Can Do A Custom Sizes, Custom Paper Posters.
All Posters Must Be Designed to Size, High Resolution in PDF or JPG. Above Prices Include FREE Standard Delivery Right to Your Door
Custom Personal Poster Printing – For Business Meetings, Birthdays, Graduations - Family Functions. We Offer Superior Quality Custom Poster Printing.
Please fill out the form below so we may contact you for the specs or call us 1-800-423-2679.